Our Rugby partners in the middle east
Kukri Sports is proud to showcase the continued success of its longstanding partnerships with rugby teams and education institutions in the Middle East.
We provide our partners with high-quality sportswear, designed to help players perform at their best. Our rugby kits are made with innovative materials and cutting-edge technology that provides players of all levels with comfort and durability that they need in order to focus on the pitch.
Over recent years, we have established enduring partnerships with numerous influential rugby institutions, including prestigious clubs Ulster Rugby and Waikato Rugby, as well as national events such as the Hong Kong Sevens, grassroots clubs such as Preston Grasshoppers and multiple universities and schools around the world.
Recently, we have been shining a light on our partnerships with rugby teams from around the world, providing an insight into how we provide support through our unparalleled commitment to innovation. Click here to find out more.
As part of this series, two of our partners in the Middle East that we will be focusing on are Bahrain RFC and Dubai College.
---
Bahrain Rugby Football Club
Traditionally one of the finest and historical sporting clubs in the region, Bahrain Rugby Football Club (Bahrain RFC) provide a fantastic experience for athletes looking to take part in recreational or competitive sports.
As an official partner of Bahrain RFC since 2013, Kukri supply the official match day kit and training range for all senior teams and entire junior section, covering sports such as rugby, cricket, netball, football and badminton.
After forming over 50 years ago, Bahrain RFC now boasts in excess of 6,000 members, becoming one of the largest and foremost private clubs within the Kingdom.
They started life as a section of 'the British club' in 1971, before officially becoming its own separate entity in 1974 and taking up residence at a small ground on the perimeter of the main runway at Bahrain International Airport.
After regular fixtures against local sides, Bahrain RFC moved to a new home in Saar in 1977, before embarking on a golden era during the 1980's, becoming a powerhouse on the field of play across the annual Arabian Gulf League, Arabian Golf Cup and Dubai Sevens competitions.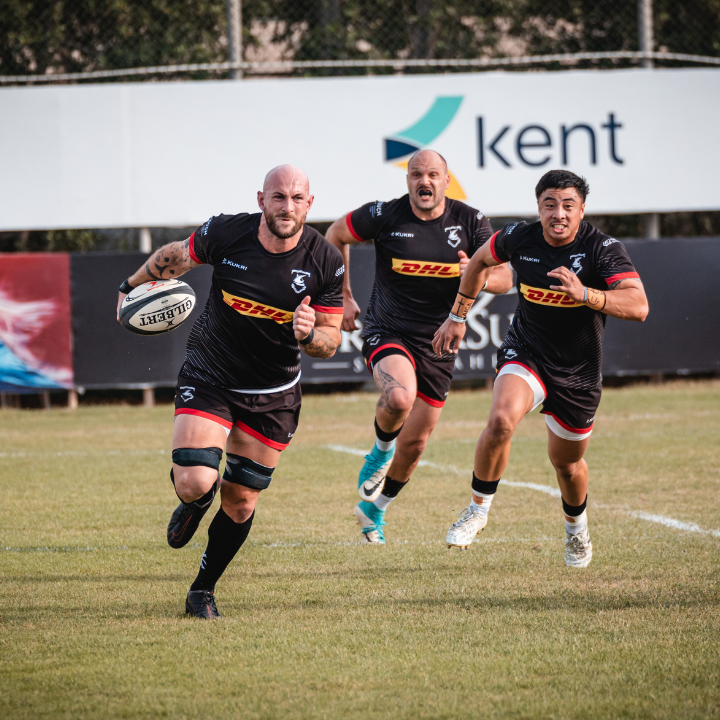 Another significant development came in 1991, where the club received formal recognition by an association with the General Organisation of Youth and Sports, which opened more avenues to promote both the club and its adopted country.
Success continued on the pitch in the 1990s, which was also the period in which the club had started to extend its sport programmes, with the introduction of ladies netball and junior and veterans' rugby.
Bahrain RFC had another significant moment in 1999 when they played Bahrain Defence Force XV in front of King Hamad Bin Isa Al Khalifa. King Hamad honoured the club by inviting them to play and by kicking off the match himself.
The club hired its first full-time Director of Rugby and several new players from the UK and Australasia, which played a pivotal part in them reaching the 2016/17 West Asia Cup final, as well as being crowned West Asia Cup champions during the 2017/18, 2018/19 & 2019/20 seasons.
Commenting on the partnership, Lindsey Gibson, Sports Manager and forwards coach at Bahrain RFC, said "At Bahrain RFC we are very unique in the sense we have many various sports and age groups, this poses a challenge of kitting out our full club with sports kits that are comfortable to wear, whilst also showing our identity and representing our club.

"Kukri have been amazing with this, covering all sections from U6 football and Netball right up to our first XV rugby team. The kit has always been of excellent quality with unique designs for every section, each season. The design team is very accommodating of our needs.

"Kukri is also the first company we have used that consistently delivers on delivery timelines, which is essential for our sporting season's starting."

We look forward to many more years sporting the Kukri kit at Bahrain Rugby Football Club."
Click here to find out more about Bahrain RFC.
---
Dubai College
Established in 1978, Dubai College is one of the most prestigious schools in the United Arab Emirates, with a reputation for combining academic excellence with an outstanding sporting provision.
As a proud partner of Dubai College for over a decade, Kukri provide a full range of bespoke school sportswear for pupils and staff for a wide range of sports, both on and off the field.
Sport plays a central role in the extra-curricular life of Dubai College and provides every student with the opportunity to develop to the very best of their physical ability.
They offer a vibrant rugby programme, allowing athletes to improve their rugby and individual skills and developing a culture that drives high performance at the individual and team.
Dubai College's rugby programme consists of Boys & Girls Rugby teams, with girls' rugby continuing to thrive due to a recent increase in the number of participants. The U18s girls team became the first UAE representatives to compete in the prestigious Rosslyn Park 7s last year, competing and pushing some top schools in the UK by losing out narrowly in the semi-finals.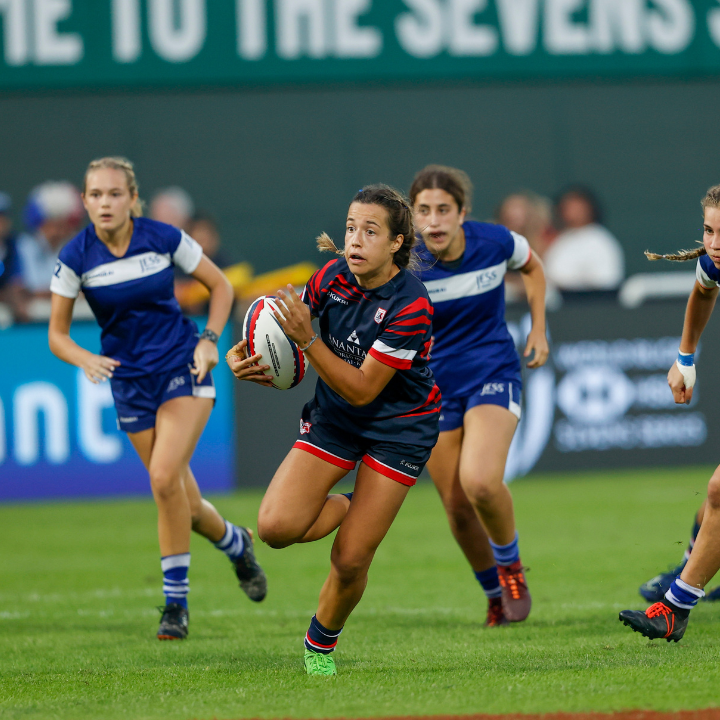 Last year also marked the first time the Dubai College U19 rugby girls team competed in the Emirates Dubai 7's tournament, marking their debut in the tournament in style after beating Jumeirah English Speaking School 33-12 in the final to win the Sevens Gulf U19 girls title.
The start of the new term has also been a successful one for some Dubai College rugby teams, with the U19 girls team competing in their first tournament of the term at the Dubai English Speaking College 7s tournament.
Dubai College's U19 boys team were also invited to play in the St Peters College 100 years centenary celebrations during their pre-season tour of Sri Lanka. The team competed against some top schools and were crowned plate winners, with their focus now shifting onto the British School Al Khubairat 7s and Emirates Dubai 7s tournaments that take place later this year.
Commenting on the successful and ongoing partnership, Andrew Jones, Director of Sport at Dubai College, said "We are delighted to be partnered with Kukri Sports, who have consistently delivered high-quality to Dubai College sport teams for over a decade. The quality of their product has provided our student body with first rate sports apparel, both in curriculum and for our numerous sports teams."
We are proud to be partnered with both Bahrain RFC and Dubai College, providing them and all our partners in the Middle East with cutting-edge and innovative playing kit and training wear that helps them to unleash their greatness on the pitch.
Click here to find out more about our ruby partners.
For more information on how we can help you and the services we can provide for your rugby team, get in touch.