Whilst Kukri Sports are renowned for providing sportswear for professional and international competitors, a recent partnership with the Barbados Olympic Association has seen an exciting new chapter, with designs created to reflect the flamboyant colours of the nation.
Barbados' distinctive national colours of Blue and Gold represent the sea, sky and sands of the island and it was important that these featured heavily in the designs.
On receiving the designs Gail Craig Archer from the Barbados Olympic Association explains, "The pieces this year were an exceptional hit. The colours were vibrant especially when we paraded we stood out with the blend of blue and gold. The podium jackets were a statement piece and looked really good on the Parade even under lights.
2023 saw Barbados competing in the recently concluded CAC Games El Salvador and Dominican Republic and the Commonwealth Youth Games in Trinidad and Tobago. In the CAC Games we came home with 9 medals overall.
2 Gold – Chelsea Tuach and Shane Brathwaite, 2 Silver medals Michelle Elliot and Mens 4 x 400m Hurdle team, Bronze, Jabali Breedy, Amber Joseph Cycling, Matthew Wright Triathlon, Roberta Foster Dressage and the Women's Hockey Team."
On the partnership as a whole Jamie Williams, Vice President – North America at Kukri Sports said "Kukri have partnered with Team Barbados in a variety of capacities since 2018, providing apparel for games such as Commonwealth, CAC, ANOC and Pan Am. The relationship has gown during this time and seen other National bodies in Barbados use Kukri as their apparel provider, something we are very proud of. In 2023 Kukri presented a brand new look and feel to Team Barbados which was an instant hit with their own athletes and even athletes from other countries, determined to get their hands on the Barbados Kit! We look forward to helping Team Barbados showcase their iconic colours and identity at future multi-sport games."
Earlier this summer the nation competed at the Central American & Caribbean Games, where the team recorded their best medal result since 2010, which included 2 Gold, 2 Silver and 5 Bronze Medals.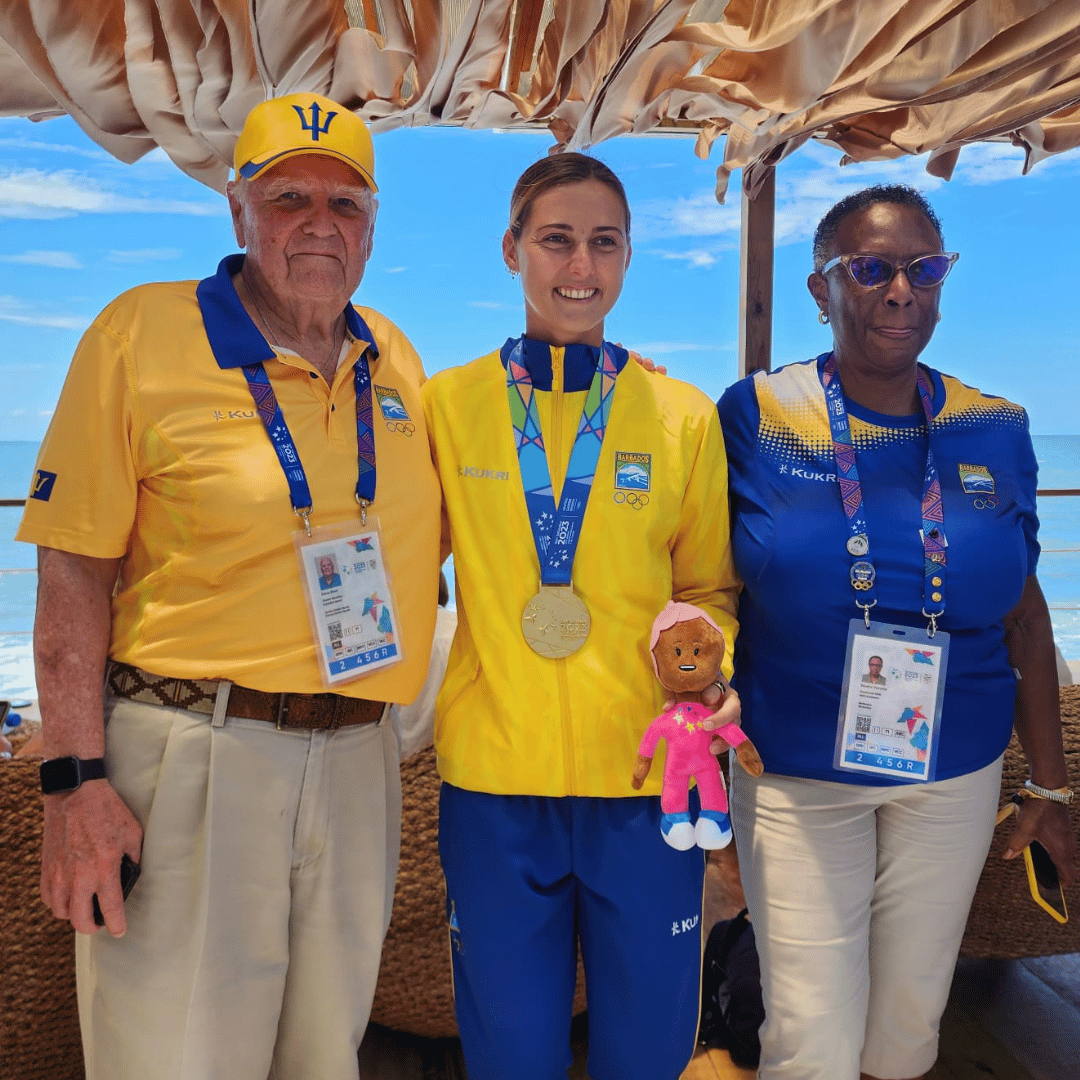 The team will also be competing at the upcoming Parapan American Games in November, everyone at Kukri Sports wishes the team the greatest success!