RUGBY PARTNERS AROUND THE WORLD
As part of our focus on rugby this month, we are proud to be able to showcase some of our rugby partners from around the world.
At Kukri Sports, we are committed to providing our rugby partners with the highest quality sportswear, designed to help players perform at their best whilst wearing kit that is durable, comfortable and stylish.
Kukri has a long-standing history of providing elite sportswear and merchandise, tailored to meet the unique needs of rugby players. With deep-rooted values centered around performance, passion, and precision, we have cultivated a global presence in the world of rugby and are renowned for our dedication and commitment to innovation.
This is channelled through our rugby partners around the world, from our relationships with partners such as Ulster Rugby and Waikato Rugby.
Over the coming weeks, we will be shining a light on the relationships with our rugby partners from around the world and how we help to provide support at all levels with cutting-edge kit designs and a commitment to innovation at all levels.
As part of this series, the next rugby partner we will be focusing on is Rugby Alberta.
---
Rugby Alberta
Rugby Alberta is the provincial administrative body for rugby union in Alberta, Canada, hosting rugby competitions in the province since the 60's.
Since the first provincial club championships in 1962, Rugby Alberta competitions have grown in size and calibre of competition.
Kukri have been partnered with Rugby Alberta for over a decade, servicing both their age grade programmes and their high performance group – 'The Wolf Pack'. The Wolf Pack is Alberta's representative 15s rugby team that competes in the Western and National championships, consisting of teams from Senior Men and Women to U16 / U18 Player Pathway.
Over recent years, our kits for Rugby Alberta have developed a unique identity, utilising the Kukri 'hot pink' colour, making the teams instantly recognisable on and off the field, as well as competing in sportswear that provides maximum durability and comfort.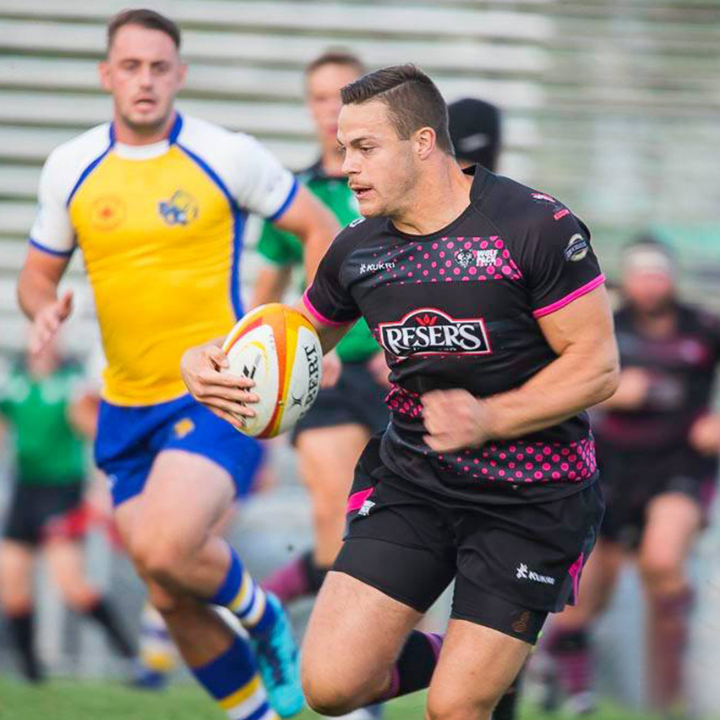 Speaking on the long-standing partnership, Peter Houlihan, Director of Rugby Operations at Rugby Alberta, said "Over the duration of our partnership with Kukri, we have consistently experienced an exceptional level of excellence across product quality, service, and the overall relationship. From the outset of our partnership, we have consistently received rugby kits of the highest quality that have not only met but exceeded our expectations.
"The attention to detail in their products is evident, and our athletes across all age groups have benefitted greatly from the comfortable and durable uniforms provided by Kukri. What sets them apart is not only their superior product quality, but also their commitment to outstanding customer service. They have always been responsive, accommodating, and attentive to our specific needs.
"Whether it was customizing designs, meeting tight deadlines, or providing expert advice on kit selection, Kukri has consistently gone above and beyond to ensure our complete satisfaction."
Click here to learn more about Rugby Alberta.
We are proud to be partnered with Rugby Alberta and look forward to continuing our partnership to help their teams excel on and off the pitch for years to come.
---
Rugby School
Kukri are proud to be partnered with Rugby School, a leading British institution whose heritage and prestige is world-renowned.
This year is a special one for the school, marking the 200th anniversary of the game of rugby football. Rugby School is the birthplace of the game and where it all started, when William Webb Ellis took the ball in his arms and ran with it on The Close at Rugby School 200 years ago. Click here to find out more about the anniversary.
As part of the partnership, we provide a full range of bespoke sportswear for staff and pupils, both on and off the field. Our sportswear is designed to meet the needs of young athletes, with the range as comfortable and practical off the field as it is high performance on it.
For more information on the inspiration behind our kits for Rugby School, click here.
Commenting on the ongoing partnership, Debbie Skene, Director of Sport at Rugby School, said "Rugby School's sports motto is 'nobody on the bench', and we pride ourselves on providing a sporting opportunity for all with a focus on participation, enjoyment, competition and excellence.
"Using Kukri sportswear allows us to express our motto as they offer high-quality sports clothing that meets the standards required by Rugby School's athletes and teams. It is known for its customization options, allowing Rugby School teams to create unique and personalized designs that represent our school and team identity."
Click here to learn more about Rugby School.
We are proud to have designed a Heritage Range in collaboration with Rugby School to celebrate the 200th anniversary of the game. Click here to shop now and explore a range of high-performance products, inspired by the game's rich history.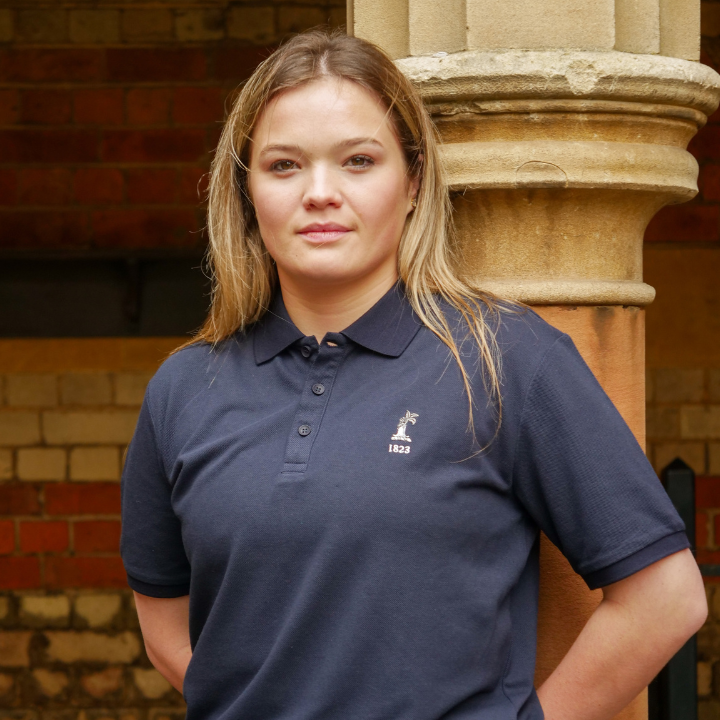 ---
UBC Women's Rugby Team
UBC Women's Rugby team are part of the UBC Thunderbirds Athletics and Recreation franchise based in Vancouver, Canada.
The team have enjoyed great success over recent years after being crowned Canada West Women's Rugby Champions in 2019 2020, 2021 and 2023, and winners in last year's Canada West Rugby 7s competition.
They also continued their fine start to the season in their most recent game against University of Lethbridge with a 60-0 win, picking up their third straight clean sheet to continue their dominance in Canada West Women's Rugby ahead of their final regular season game on 14 October.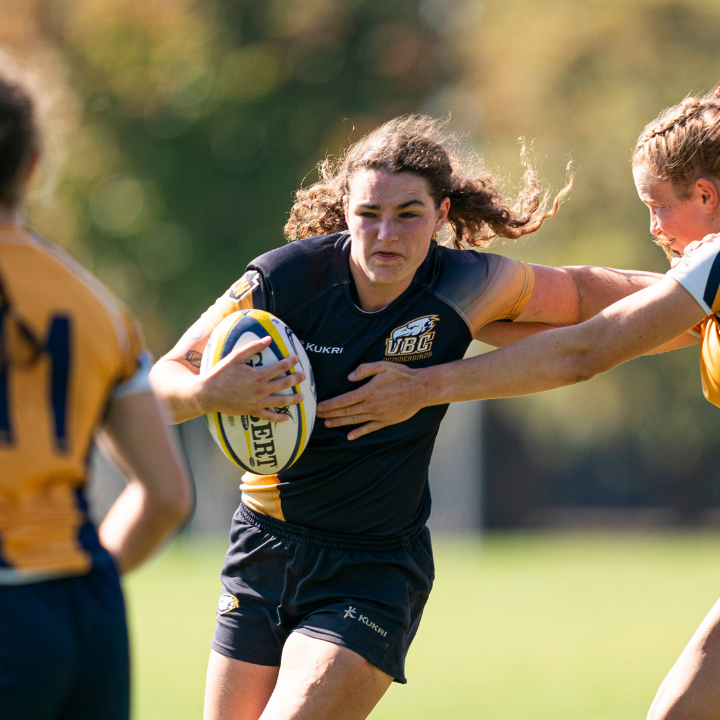 As a proud partner of UBC Women's Rugby team, we work in collaboration with the team on their playing kit and specific rugby apparel, ensuring it is durable and comfortable for the players when participating.
Speaking on the partnership, Dean Murten, Head Coach of UBC Women's Rugby team, said "UBC Women's Rugby is very proud to be partnered with Kukri Sports for on-field apparel. We're extremely happy with the products, the support we receive with designs, and placing orders.
"We know the staff really care about supporting UBC Women's Rugby in many ways, and they provide outstanding customer support."
We are proud to be partnered with UBC Women's Rugby team and wish them luck for the rest of the season.
Interested in finding out more about UBC Women's Rugby? Click here for more information.
---
North Brisbane Rugby Club
Kukri is the proud apparel partner for North Brisbane Rugby Club, otherwise known as Norths Rugby Club, providing them with cutting-edge kit designs for the 2023 season and beyond. This includes all ages, from the teams competing in the Queensland Premier Rugby to the teams competing in the Junior Rugby Competition.
The club fields eight teams in the Senior Men's competition, one team in the Premier Women's competition and 25 Junior Boy's teams and three junior Girl's teams competing in various formats of the game.
North's Rugby Club are a Premier Rugby Club that were formed in 1991 following a merger between Redcliffe Rugby Club Teachers Norths. The club have teams from the 1st to 6th grade, as well as Colts 1-3 & a Women's team.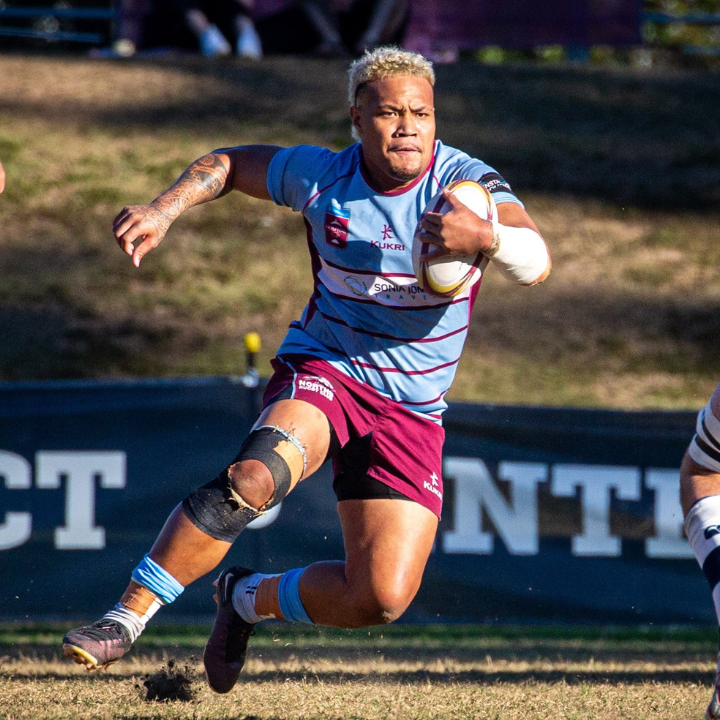 Following an alliance with Queensland University of Technology (QUT) in 2001, in which QUT eventually moved away from an emphasis on sport, Norths decided to server their alliance in 2008 and stand alone as North Brisbane Rugby Club.
North's have had many players that have represented the Wallabies (Australian national rugby union team), including Dick Marks, John Cornes, Geoff Richardson and Chris Roche. The latter, a star player for North's during the 1970s and 1980s, was appointed as the club's Coaching Director in 2005, fostering a strong relationship with players from Papua New Guinea (PNG) and recruited many players of PNG heritage to the club.
The 2016 season saw North's take significant steps forward under the guidance of new President Kieran Prideaux, new committee and coaches. Their Premier grade notched up five wins, and reserve grade and first grade notched up six wins a piece.
North's have continued to make great strides on and off the field in recent years, notching many memorable wins art home and away, including two victories over staunch rivals Brothers during the 2018-19 season.
Looking forward to the partnership ahead, Nigel Statham, General Manager at Norths Rugby Club, said "Norths Rugby Club has just concluded the first of a multi-year partnership with Kukri; the way the kit has held up to the rigours of a playing season has impressed all round. We look forward to continuing our partnership into 2024 and beyond."
To find out more about Norths Rugby Club, click here.
---
Grasshoppers Club Zürich Rugby
Grasshopper Club Zürich Rugby (GCZ) was founded in 1968 and is the second oldest rugby club in Switzerland.
Kukri's relationship with GCZ dates back almost two decades. Kukri are proud to be the kit suppliers of Grasshoppers Club Zürich Rugby's on and off-field sportswear and merchandise.
They have four teams, which consist of three men's teams and one women's team, with both the Men's first team and Women's first team playing in the highest Swiss league.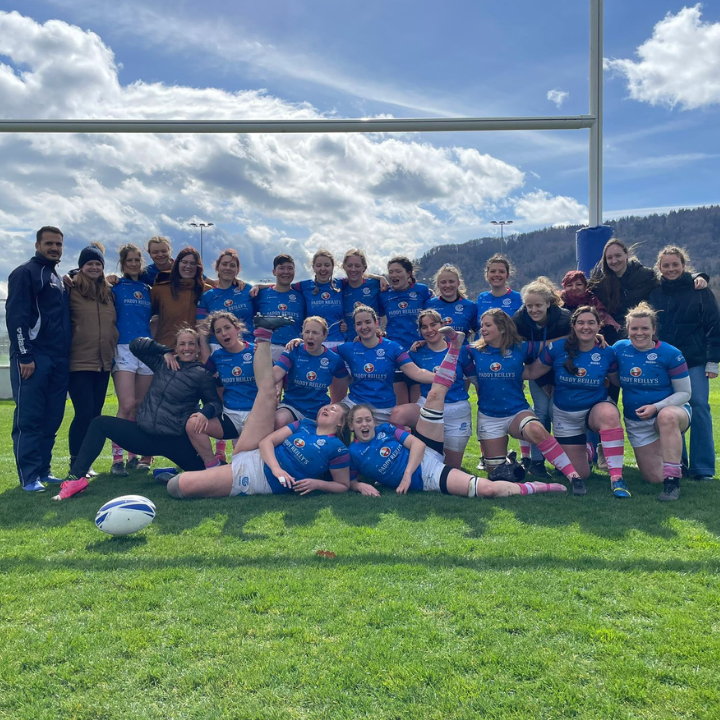 The Men's team have enjoyed recent successes, with the first team winning two of the last three Swiss Championships, and the second team winning this year's league title. Their Women's team are also one of the most successful rugby sides in Switzerland, winning the league consecutively between 1998 and 2011.
Click here to find out more about their history.
Speaking on the relationship, Tim Voegtli, men's first team player at Zürich Rugby Club, said "The relationship goes back almost 20 years where Kukri have been supplying apparel and merchandise for the club since 2009. At the time rugby was a sport in Switzerland that relied solely on expatriates and Zürich being an international city benefitted from of it. The designs from old, classic jerseys still pop up at club home games proudly donned by the now no longer active players of the club.
"The flexibility in design for on and off-field merchandise helped expand the merchandise selection we could offer to our players and fans and have our logo more visible around Zürich."
---
To learn more about our global rugby partnerships, click here.
Interested in starting your journey and creating your own team identity? Choose from over 200 exclusive bespoke designs and personalise your kit today. Click here to design your rugby kit.
Stay tuned for more exclusive rugby content coming soon.